Safety Switches Gold Coast – Installation, Maintenance & Repairs
Call Prompt Electrical today on 07 5535 6642 or 0411 728 572.
When we think about safety in our home, most people think about doors, locks, burglar alarms and security cameras. But what happens when the danger comes from inside your home? It is easy to forget about electrical systems because they are often hidden behind walls and cupboards. Whether you have a family, a business, or a new home you are wanting to protect, don't forget about the dangers of faulty electrical systems.
Safety switches are often overlooked, even though they are one of the most fundamental electrical essentials in any home or office. A glitch in an electrical system can have devastating effects. Therefore, it's crucial to ensure all switches and switchboards are operating properly and have protection against any possible power surges. The most efficient and cost effective way to do this is by installing safety switches. Safety switches are designed to go off automatically when a power surge or electrical fault is detected, protecting your home, appliances and work space.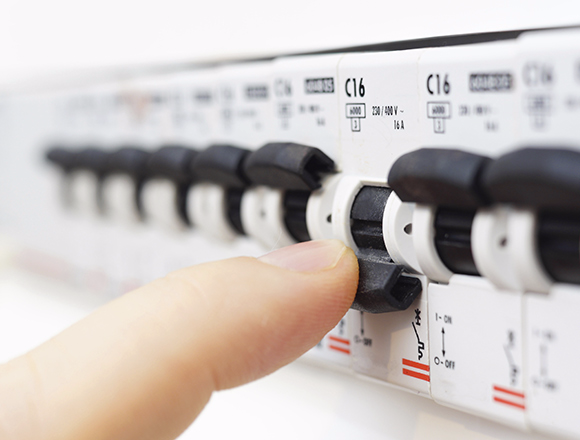 How do they work?
An electrical safety switch, or Residual Current Device (RCD), acts as a guard against electrical shock. When it senses the potential for any electrical leakage, it instantly shuts down the electrical circuit. This is different from a circuit breaker which only shuts off after an overload. A safety switch not only protects the owners of a property, but also the tenants, visitors, and tradesmen who need to do maintenance and repairs there.
What we offer
Free quotes on installation
Installation, maintenance & repairs of safety switches
3 phase power switchboard upgrades
Safety inspections and testing
Complete home and/or office protection
Professional, qualified and fully licensed electricians
All workmanship fully guaranteed
Queensland Legislation 2017
Queensland legislation states that owners of domestic rental accommodation must install a safety switch in a rental property if one is not already fitted. This is so occupants of every property are protected from electric shock and electrical fires. If your rental property does not have a safety switch installed, you must immediately arrange installation by a licensed electrician to comply with QLD legislation.
At Prompt Electrical our electricians are experts at everything electrical. They are also trained to help you understand what your legal obligations are and how best to protect your family, home and office space.
Call us today on 07 5535 6642 or 0411 728 572 for expert advice and to arrange your free quote!
You can also send us an email to info@promptelectrical.com.au or use our online contact form.